do you value a low risk 5 step implementation process?
Oracle EPM Cloud Implementation
#runwithgk
Our unique offering;
Our Oracle EPM Implementation offering delivered in 10 weeks
Full Oracle EPM Cloud solution in 10 weeks.
We achieve this through 5 two week sprints with a formal application walk-through after every sprint. The design is never locked down as we believe, as sure as the sun rises every morning, that through iteration great things are built.
Sprint 1 – Foundation (everyone likes a solid foundation)
Sprint 2 – Discovery and Design (the two D's)
Sprint 3 – Build and Test (we build you test)
Sprint 4 – Go live (implementation in 8 weeks actually)
Sprint 5 – Run (two weeks to make the solution better – there is always room for improvement)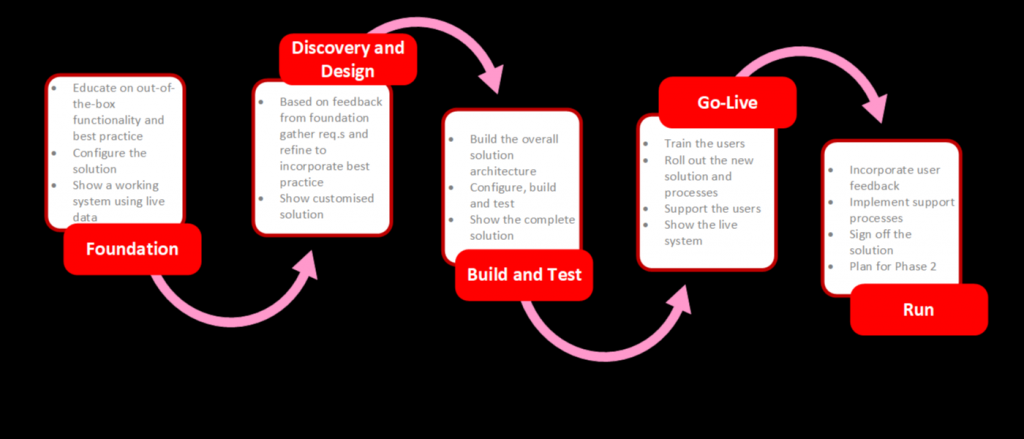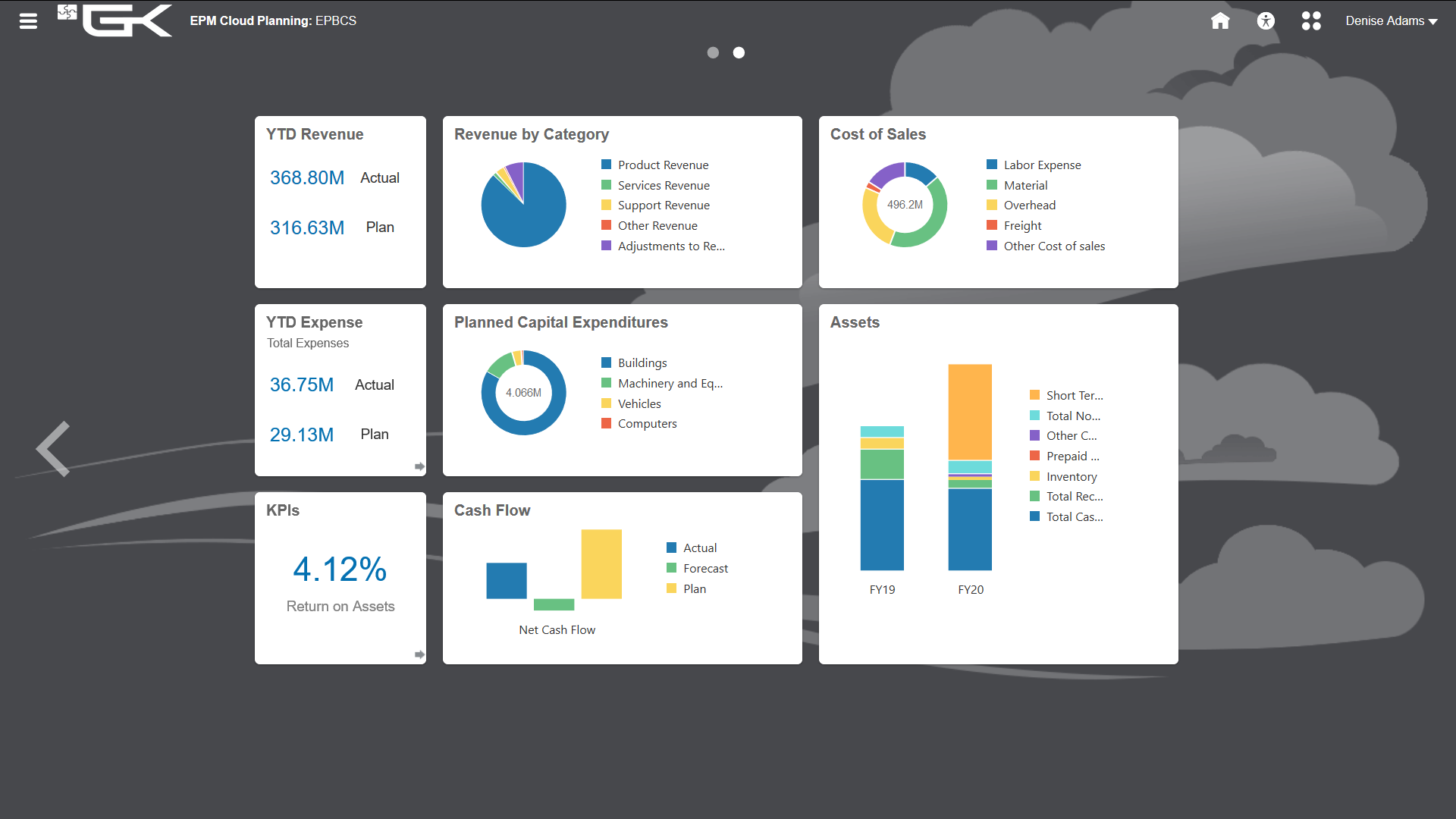 why do you need a rigorous fast implementation?
System implementations need to show progress therefore we demonstrate success early through a working foundation
We deliver an application walk through after each sprint enabling your team to get hands on, review progress and consider alternative configurations
 Our development process is iterative and we seek feedback, so that your solution is continually improved to your specifications
We deliver inter-connectivity with data flows, removing costly and insecure point solutions to achieve better information agility
Our leading time to value enables your organisation to achieve its outcomes faster to increase return on investment
Our approach is to not profit out of an initial implementation but instead to deliver a useful outcome first up and then to partner with our customers to build exceptional solutions over the long term.
Good enough is not good enough
Always do the right thing
Speed is our competitive advantage
Read about our unique philosophy, good enough is not good enough via the below link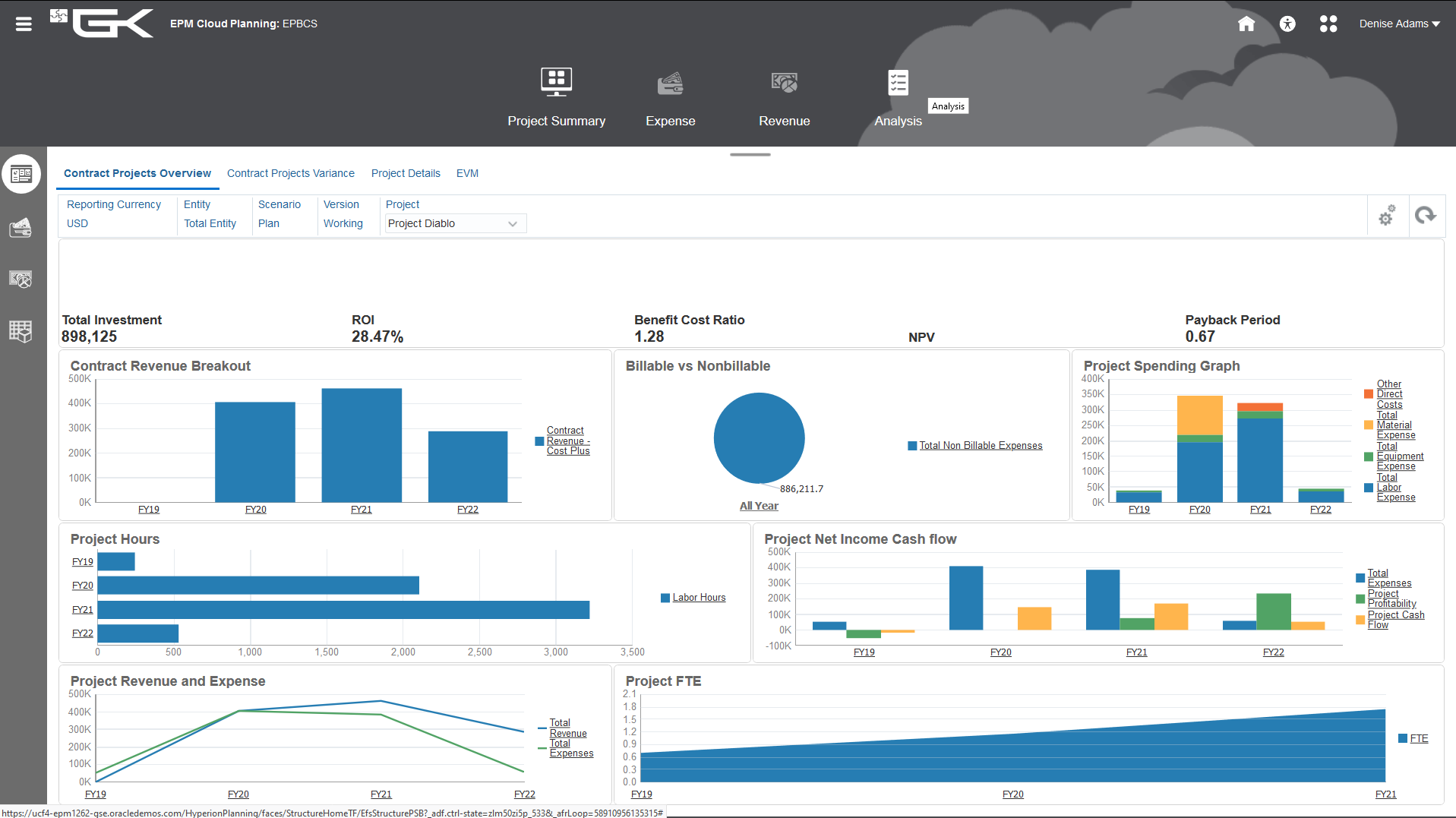 Can you simplify the implementation process?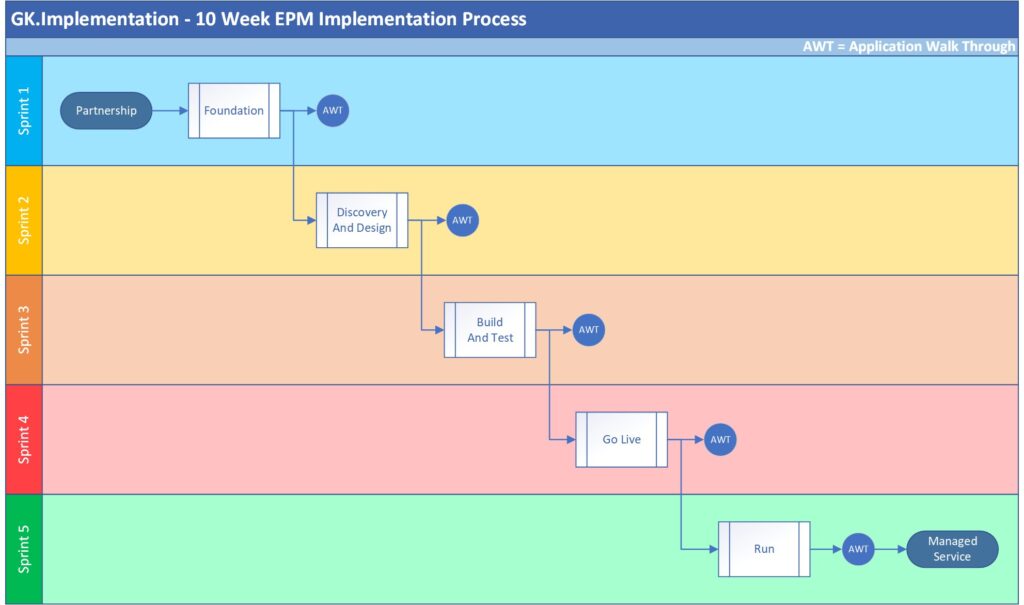 Implementation Deliverables
An Oracle EPM solution built in the cloud to your requirements
Rapid implementation adopting Oracle's latest best practices
GK's bleeding edge usability design and advanced features
Comprehensive Reporting, Dashboards and Key Performance Indicators (KPIs)
Full training and documentation 
connected enterprise performance management from GK
a full cloud connected suite solution
seamless data conversion from your existing solution
full project management, co-ordination and service
an easy onboarding process, including flexible staff training and e-learning
a dedicated account manager and direct line to a support team