are you utilising Oracle's latest best practice?
Health Check your Oracle EPM Planning system
#runwithgk
Our unique offering;
Our Oracle EPM Health Check offering delivered in two days
The GK Health Check helps you understand and improve the health of your Oracle EPM Cloud solution. It is designed to confidentially address the major risks inherent in Oracle EPM Cloud planning solutions including the risk to your reputation of running a sub-optimal solution.
As part of our health check we review the security, functionality and performance of your solution. We also review the integration, data flows and the setup of your applications.
To achieve this we start by talking through your expectations for the solution as well as spending time with the administrators and or users of the system. We then access the system either with an administrator or remotely to complete our comprehensive 100 point checklist.
The final output is a full report providing a detailed analysis identifying the good points of your solution as well as identifying problem areas along with a prioritised list of recommendations. The report is delivered in person, along with a roadmap to deliver your goals in the short, mid and long term.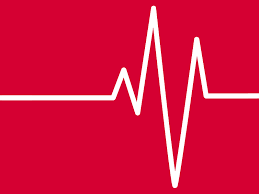 why you need us to check the health of your planning solution?
Independent review of your solution by qualified professionals
Comprehensive set of recommendations tied back to your expectations
In person presentation of health check results and a roadmap to meet your goals
 Detailed objective written report including the results of our 100 point checklist
We have the expertise and experience to implement our recommendations
We love to see solutions that customers are proud of and we have yet to see a solution that we cant improve. Why wait to receive the full benefits of the solution you own, let us demonstrate our key values:
Good enough is not good enough
Your success is our success
Speed is our competitive advantage
Learn about our unique philosophy good enough is not good enough at the below link