reporting, planning & budgeting utopia
Oracle Planning & Budgeting
GK | Planning & Budgeting Specialists
#runwithgk
Our unique offering;
Oracle Planning - Overview
Oracle's EPM Cloud Planning (PBCS / EPBCS) applications enable you to "drive accurate, connected plans—from long-range planning to periodic rolling forecasts and line-of-business planning—that incorporate best practices as needed.
Whether you are in corporate financial planning and analysis, sales, marketing, human resources, IT, supply chain, or operations, everyone wins with the simplicity of Oracle Enterprise Performance Management (EPM) Cloud."
Oracle EPM Planning is simply 'planning made easy'… Spend more time running your business, and less time, maintaining planning processes. Planning is a purpose-built business process available in the Oracle EPM Cloud that is a perfect fit for both corporate finance as well as operational planners throughout the enterprise (such as sales, marketing, HR, IT, and the lines of business.). It empowers operational planners with flexibility, scalability and the ownership to plan the way they want, while still offering the transparency and control required for corporate finance.
What we do for you and your organisation?
GK is your London based Oracle consultancy specialising in Oracle EPM Planning and Budgeting migration, implementation and configuration, always to GK's work class standard.
At GK Oracle EPM Consulting we work with each client, ideally in an iterative manner where long term value is made. With iterative development processes we believe we truly extend the capability of your Oracle Planning application. 
Our success is determined by your success, and we dedicate ourselves to implement only world class Oracle EPM Planning solutions.
As  specialist implementers and developers for Oracle EPM Cloud Planning, Budgeting and Cloud Service, and the Enterprise level equivalent (PBCS and EPBCS) applications, at GK we believe our services is second to none.
Our team of Oracle Planning consultants come from both an IT and Finance background, having spent 10+ years wholly focused on Oracle projects within FTSE 100 companies and smaller organisations.
Oracle Planning 2022 Certified Consultants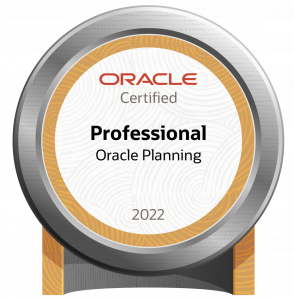 Our Oracle Planning and Budgeting consultants are all Oracle Planning 2022 Certified Implementation Professionals.

Our Oracle EPM Planning Services
Foundation (Proof of Concept)
This service enables you to get up and running with a starter package that you can work with to get a feel for your application. 
A two week sprint to implement one out of the box Oracle EPM Cloud module using the latest and greatest Oracle best practices.
Integrated with one data source and a rigorous, tested, disaster recovery process.
Basic training for administrators and users.
This provides a sound foundation, and a fully functional planning module (this is the process we recommend you work through – add one module to feel the system, then we work with you through a full implementation) – start small and build up.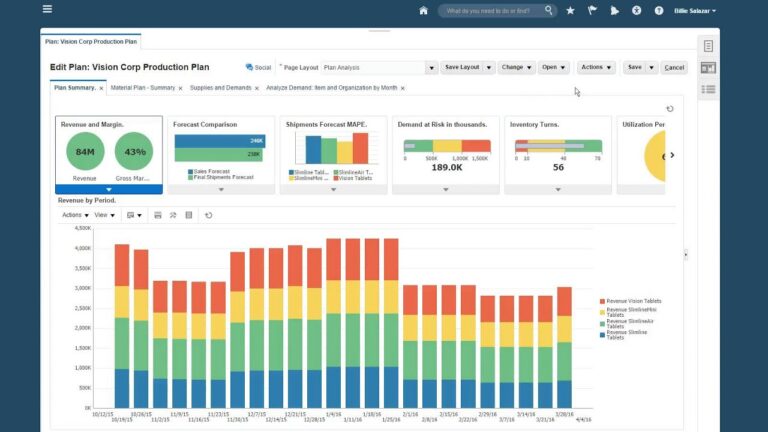 A full implementation ensures your organisation is provided with a full suite of Oracle EPM Cloud Planning modules,  implemented to GK's world class standard in Oracle Cloud.
GK requires 10 weeks to implement a full implementation of Oracle EPM Cloud Planning. 
We work with you through 5 sprints, each of 2 weeks each to build your solution in the most robust and effective way feasible, all while ensuring we implement your business objectives (Finance or CEO driven) and ensure your benefits are fully delivered.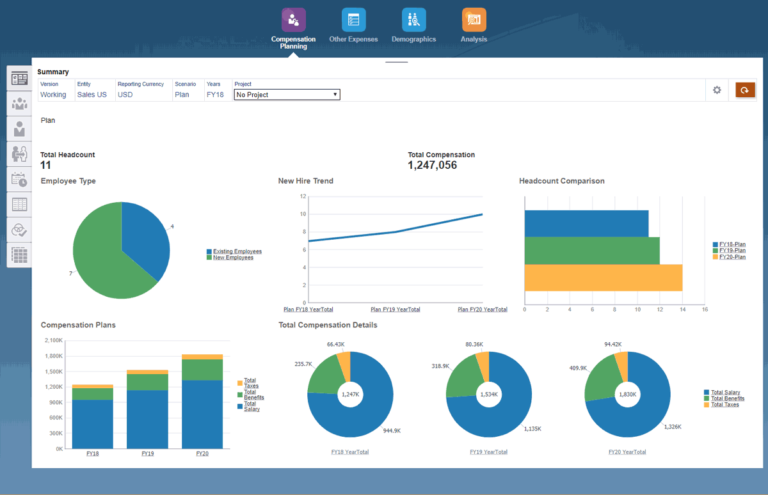 Development as a Service, Support and Managed Services
On  going, cost effective consultation around the clock, to ensure your Oracle system is constantly updated to embrace Oracles new capabilities and that you get the support you need.
We offer DaaS (Development as a Service), Managed Services and 24 x 7 Support. See the "all services" link below to see the full listing of our EPM services.
How Oracle EPM Cloud Planning & Budgeting can benefit you
"Move away from legacy systems and reduce reliance on Excel. Oracle EPM Cloud is a powerful digital tool that makes the planning process far more integrated, intelligent and agile."
Curious About Our Culture?
GK EPM is a specialist Oracle EPM Cloud Planning consulting firm that provides world class Oracle EPM Planning and Budgeting solutions for the (as previously termed) Oracle PBCS and EPBCS applications. 
We migrate your existing Oracle EPM on-premise to Oracle EPM Cloud, and build / configure world class Oracle Planning solutions.
We are a laser focused EPM Planning consultant team located in London, United Kingdom. We bring cost effective and outcome based solutions to benefit your organisation.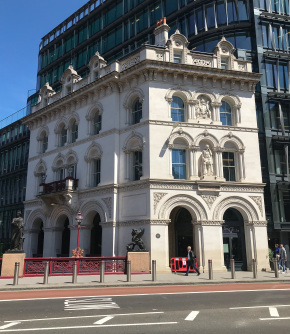 GK is a London based Oracle EPM Cloud Planning and Budgeting Cloud Service consulting team.
We provide for both your IT implementation and specialist EPM configuration requirements, bringing world class IT solutions as well as superior finance usability to answer your organisations planning and enterprise performance management needs.
Learn more about us by following the link below.
AT GK we bring a wealth of  Oracle IT project management experience from FTSE 100 companies, yet also extensive project experience providing solutions to small medium enterprises.
Our Directors are from both IT and finance backgrounds, which we believe makes us unique in our provision of a combined IT / Finance focus. Our Planning consultants will meet your IT needs, yet critically also satisfy the delicate needs of finance, to fully extend your assets and application capabilities.
Read about our unique philosophy by following the below link.